Idea
Paralect's customer, Thomas Grömer, is engaged in the development of automotive workshop software.

Thomas came up with an idea to develop powerful, yet easy to use software for small and midsize workshops, enabling them to automate all the accounting and invoicing, as well as to streamline their daily administrative tasks.
There were some similar solutions available on the market, yet they were complex, confusing, and hard to use.
It was necessary to ensure that the future solution would be intuitive and hassle-free, so that small workshops or independent garages could use it without any specialized training or education.
MVP
The MVP was delivered by a third-party dev shop, however Thomas was unhappy with the selected technologies. He believed that getting a tech revamp would boost his business and he was right.
By mid-2018 Paralect has rewritten the solution in a completely different tech stack and has migrated all the users to the new version by the end of the year.
The delivered solution, easyKFZ, is a web-based application that simplifies workshop management through automated invoicing and billing, easy report creation, and vehicle number plate recognition. The solution streamlines and automates the sale of spare parts as well as full, partial payment, and advance payments.
The developed software offers paid subscription-based add-ons, and can be modified depending on customers' business needs. It doesn't require training and could be used by independent garages and midsize workshops right away.
Functionality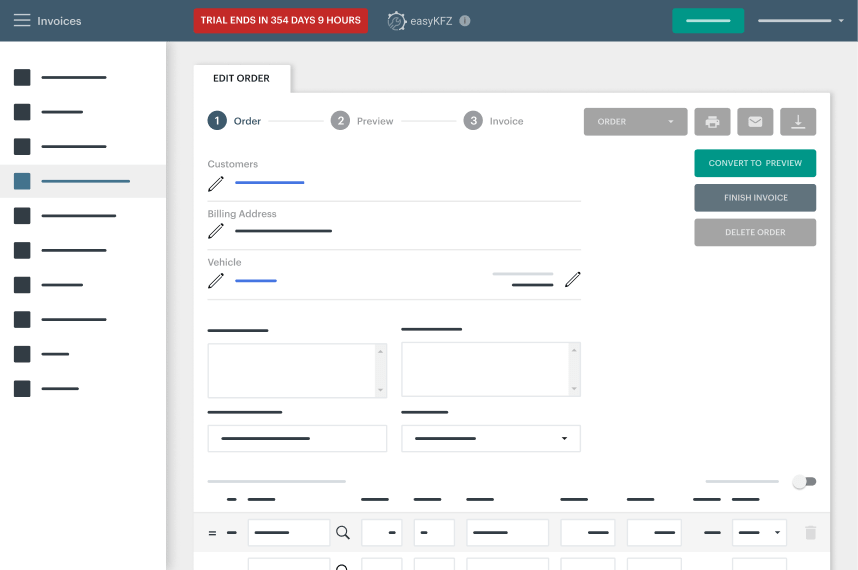 Order management & invoice creation
The solution automates the entire order-to-invoice process, eliminating paperwork and allowing workshops to quickly create and process orders, as well as to manage invoices, print them or save as a draft.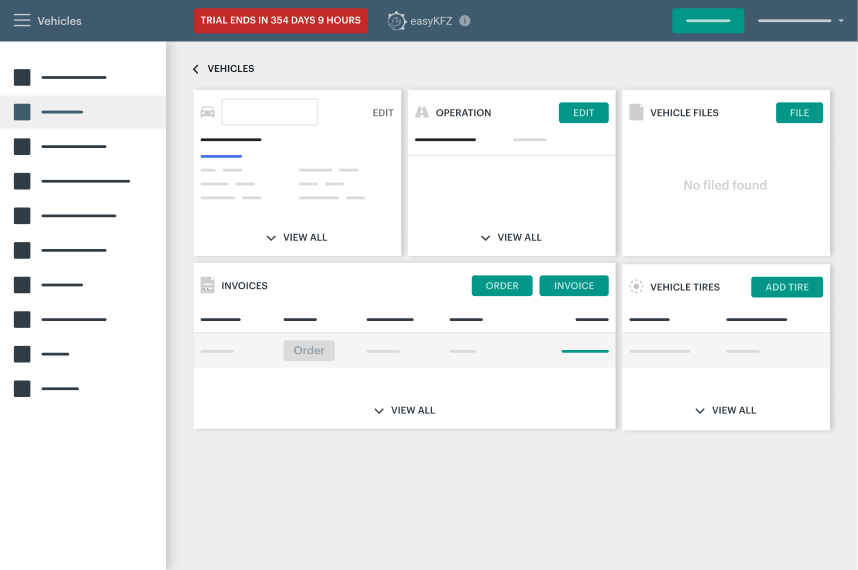 Customer & vehicle data management
easyKFZ allows businesses to manage historical data on customers, vehicles, stock list, prices, and suppliers. The software provides its users with convenient search and automatic updates, ensuring effective data management.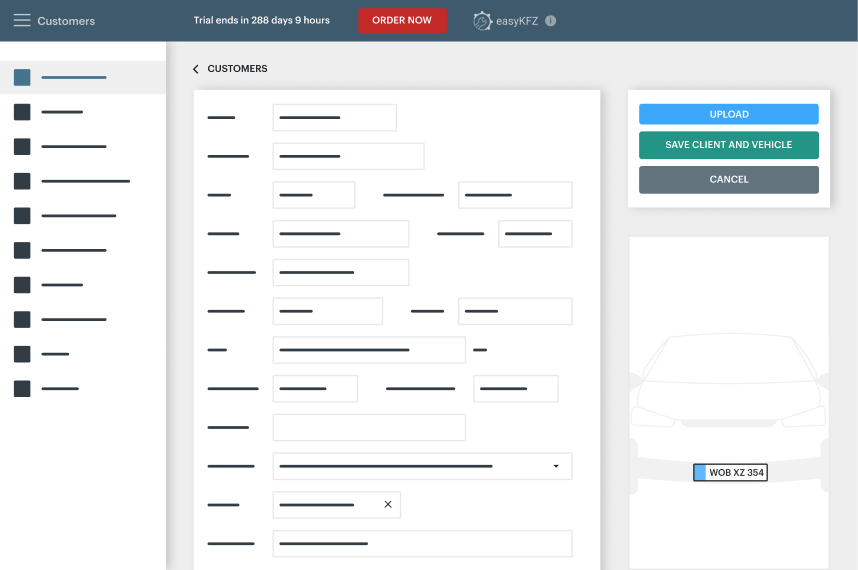 Vehicle number plate recognition
Robomongo is one of the first graphical tools that execute semantic of the code in an internal JavaScript VM, providing you with runtime autocompletion.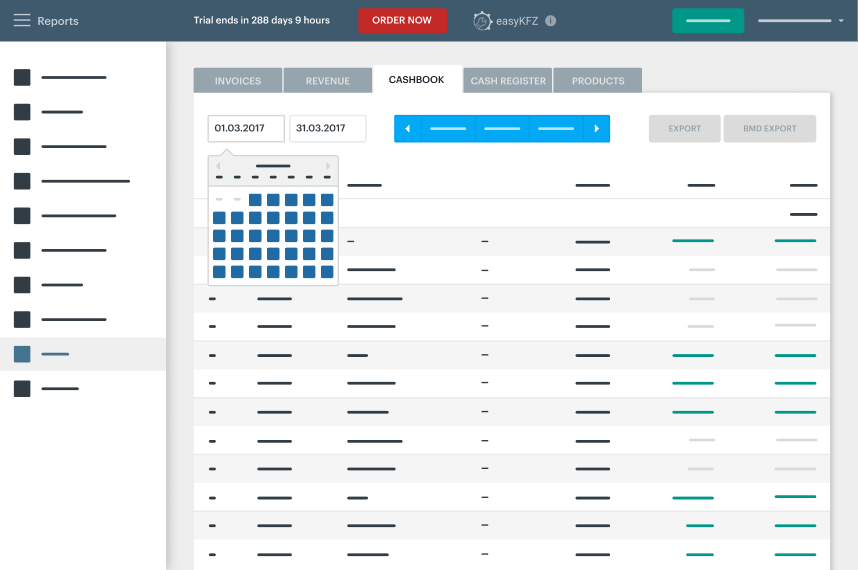 Cashbook & inspections management
easyKFZ enables workshops to record all payments, transactions, and receipts in one place, thus reducing time on cash management. It helps users ensure that all bills are paid on time and reminds them when payments are overdue. Besides, an in-built inspector calendar allows workshops to know which vehicles are due for service.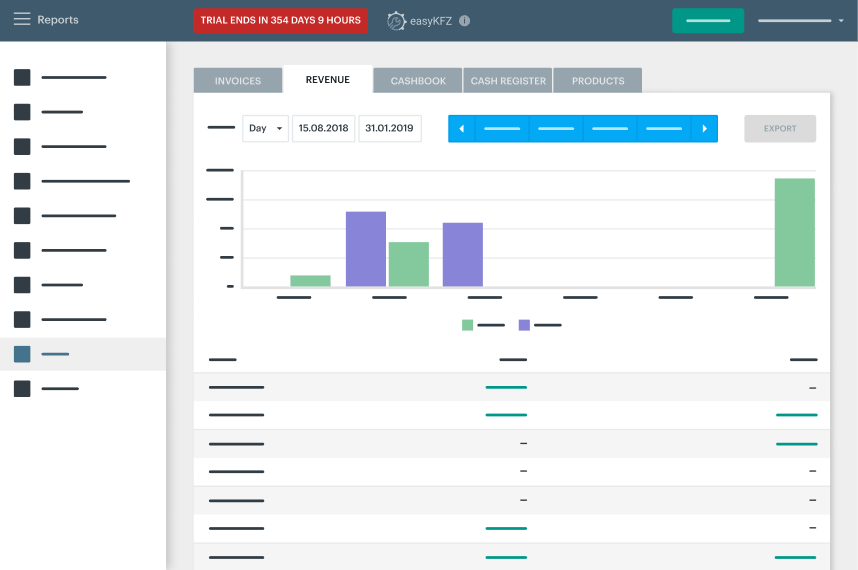 Automated reporting
To streamline report creation, the software provides customizable forms and templates, enabling users to easily generate reports on invoices, payments, revenue, customer data, etc.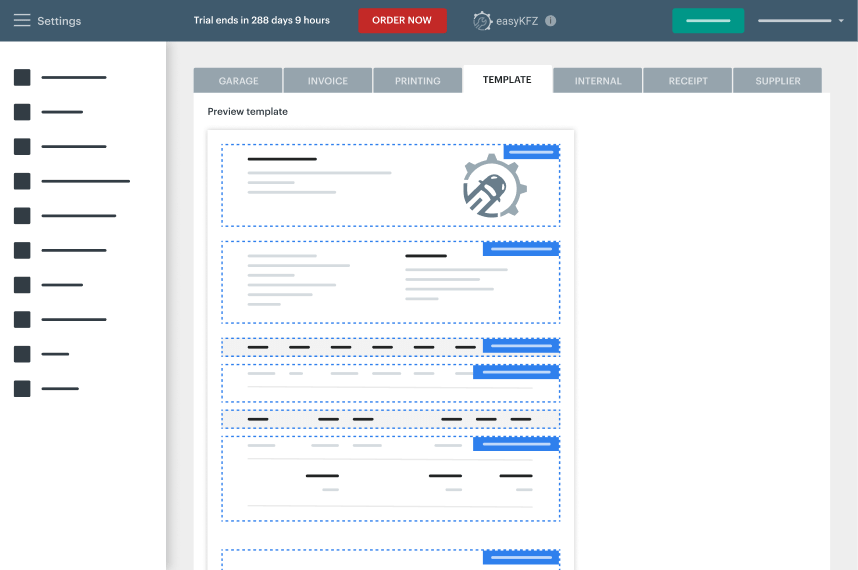 Printed templates
easyKFZ allows printing available template forms, including offers, orders, invoices, and receipts, allowing users to customize templates and printing settings.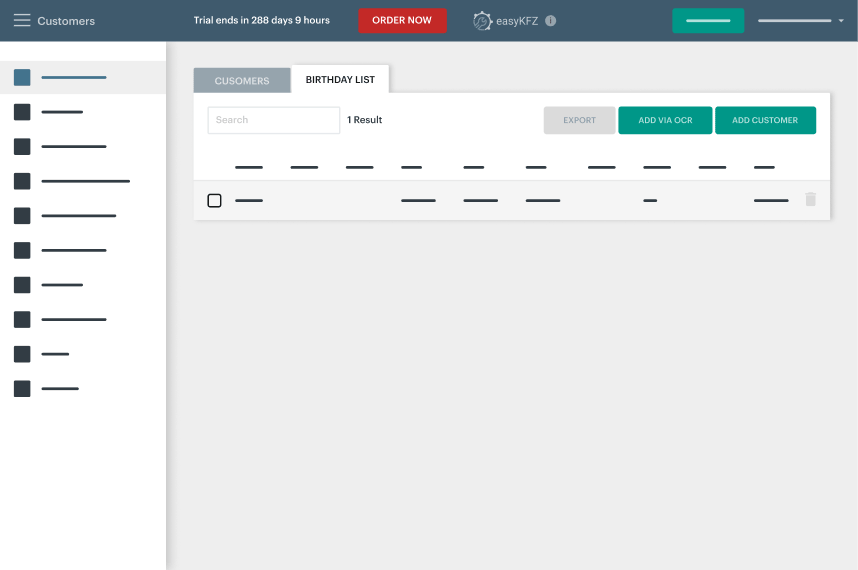 Birthday list
The product stores birth dates of all customers, allowing the company to send greetings, thus, making relationships more personal.
Integration capabilities
In order to ensure the solution's effective work, we integrated it with different third-party systems and solutions, including:
Intercom

Provides chat with tech support, who help users quickly resolve issues

FinanzOnline

Provides support for digital signature and QR code for payment purposes

Amazon S3

Used to store and manage data, including customer media, such as logo images

Mailgun

Used to send emails to customers upon registration and password recovery, as well as to send offers, invoices, and similar documents

PrintNode

Enables printing and querying data within the solution

Chargebee

A subscription management platform that allows to easily manage recurring billing and payments

Google Vision

Enables printing and querying data within the solution
Besides, we integrated easyKFZ with our custom solution—PDF Service, a Docker-based service for PDF and image generation.
Results
Paralect developed a web-based app that is getting more and more traction in the market each day:
Despite feature-rich functionality, the solution is simple and easy to use. Due to its simplicity, it has gained popularity among small and midsize workshops. Besides, the solution is constantly improving and new functions are continuously added based on customers' requests in order to adapt easyKFZ to their business needs.
Paying users
I am really happy that I finally found a great development partner in Paralect. First, I was working with several freelance developers, but some of them switched to other projects, others just didn't work out and starting from scratch with new people every few months was time-consuming, stressful, and expensive.

Then I tried several agencies and finally found Paralect. After a brief getting to know phase we really worked perfectly together and the product is thriving. The team at Paralect is passionate about the product and it is fun to work together. If it wasn't for Paralect, easyKFZ wouldn't be where it is now and the only thing I would want to change, is starting to work with Paralect earlier!